When the Universal Declaration of Human Rights was adopted over 50 years ago, nations all agreed that education was a basic human right for everyone. But today more than 860 million adults cannot read or write and over 100 million children do not have access to basic education.
Illiteracy is linked to poverty, inequality and exclusion from social life. Without education individuals have a hard time exercising any of their civil, economic, political or social rights. Education helps empower people by increasing their opportunities to build a better life for themselves and their families. Because two-thirds of the world's illiterate adults are women who were denied access to education, educating girls is one of the most important ways of empowering women. Education helps nations improve their economies, the health of their citizens, and encourages democratic participation and active citizenship.
Illiteracy statistics paint a bleak picture of the enormous task nations face, but global literacy campaigns have helped tremendously. In the last 20 years the level of adult literacy rose from 70 to 80 percent, representing hundreds of millions of adults who can now take a more active role in their lives.
International Literacy Day is an occasion to celebrate the importance of literacy to individuals, communities and societies everywhere, and to honor the teachers and volunteers who are making a difference by helping children and adults learn to read and write.
The Years 2003-2012 have been declared as the United Nations Literacy Decade to help promote the promise of the leaders of the world who pledged to promote education for all and increase global literacy levels by 50% before 2015.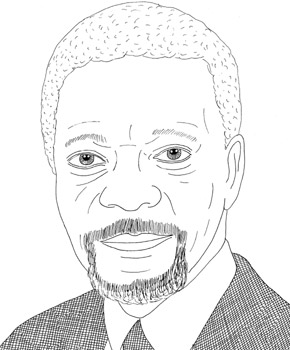 "The world's governments are bound by a pledge to increase global literacy rates by 50 per cent by the year 2015. It has been said about promises like these that we are forever making them, and forever breaking them. Let this decade prove that saying wrong. Let's demonstrate that we can keep promises. Let us mobilize the resources -- human and financial -- needed to translate our pledge into reality. Let this decade give millions of people around the world the key to a future of freedom and hope."

-- Kofi Annan
LINKS
International Literacy Day
Literacy For All
UN's Dag Hammarskjold Library Links
UN Global Issues: Education & Literacy
World Bank: Literacy Day
Center for Literacy Studies
Changing The Present: Education & Literacy
Story Plus Foundation
International Reading Association - Literacy Day

Other Related Days
World Teachers' Day - October 5
Language Day - February 21